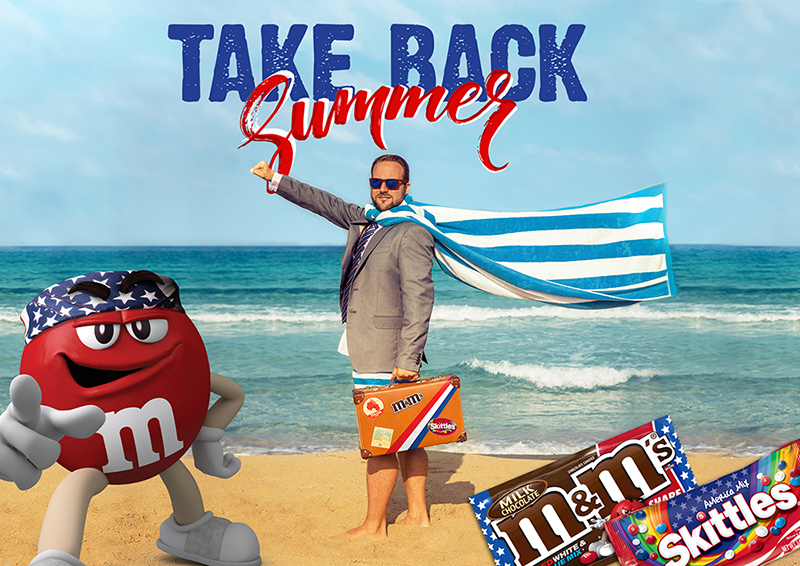 MARS Candy needed a campaign to put their portfolio of products in center stage for the summer season. The solution was Take Back Summer, a movement for all Americans to take a break from work, and commit to having more fun with family and friends in the summer months. M&M's, Skittles, and the rest of the MARS Candy family of products are the perfect vehicle for getting people to relax and remember what summer is all about: fun!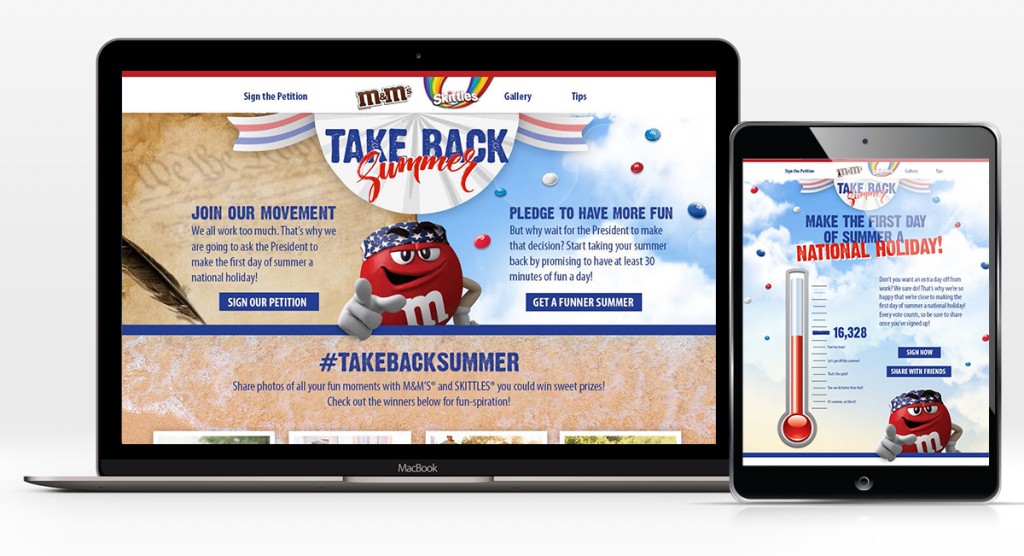 A microsite serves as the hub for all things summer: A petition to make the first day of summer a national holiday, A pledge to commit to having fun for at least 30 minutes every day through the summer, A gallery of how people across the country are enjoying their summer, and some fun tips and tricks to brighten up anyone's day.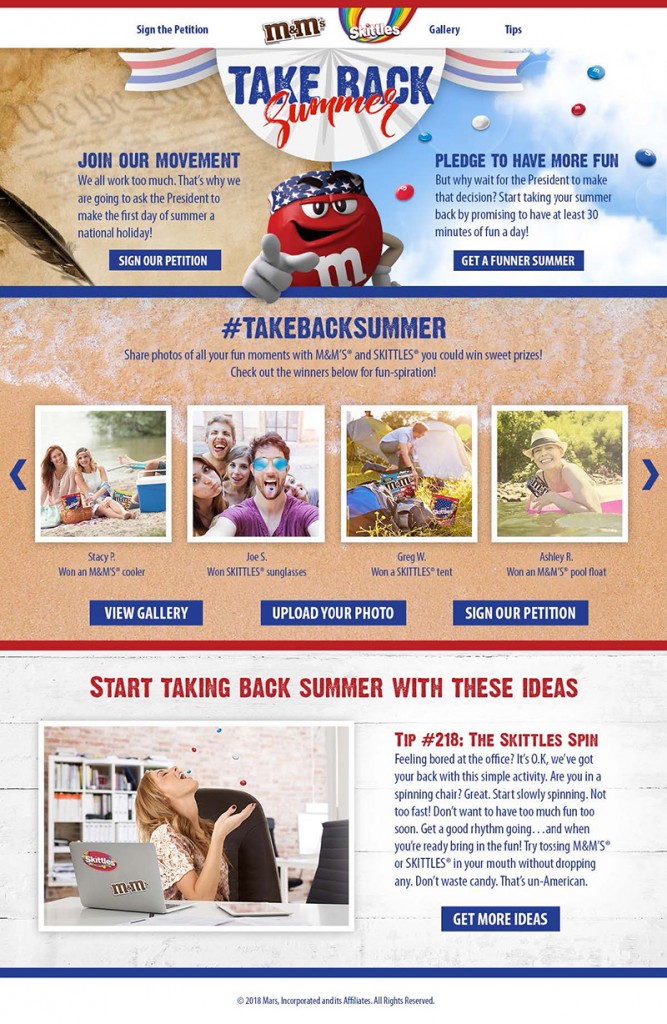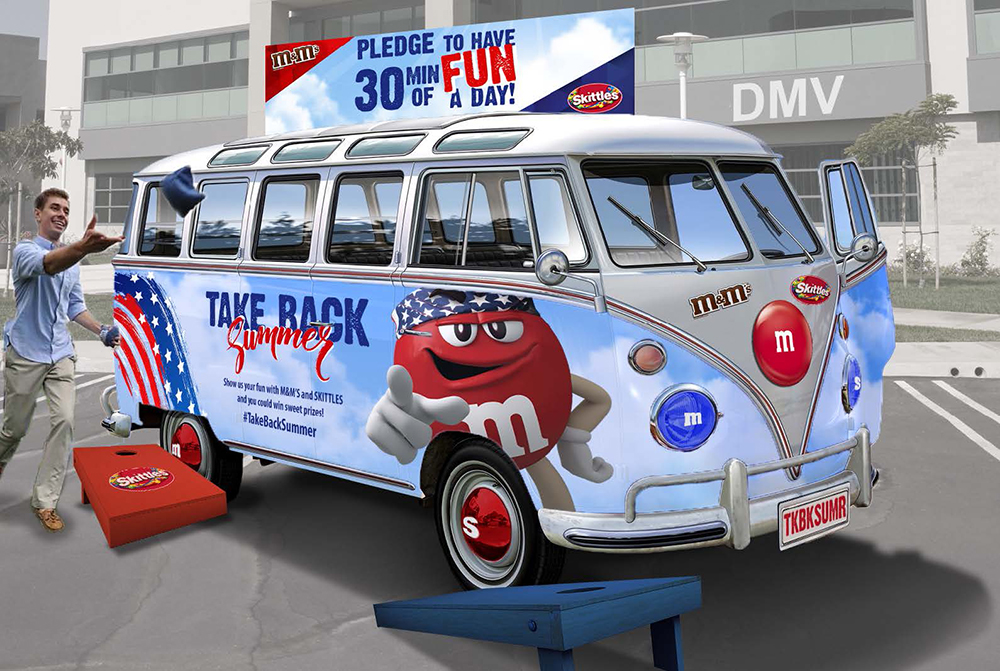 Dedicated street teams travel the country in a branded bus, bringing fun to even the most boring places. No matter where you are, the message is clear: there is always time to slow down and have more fun.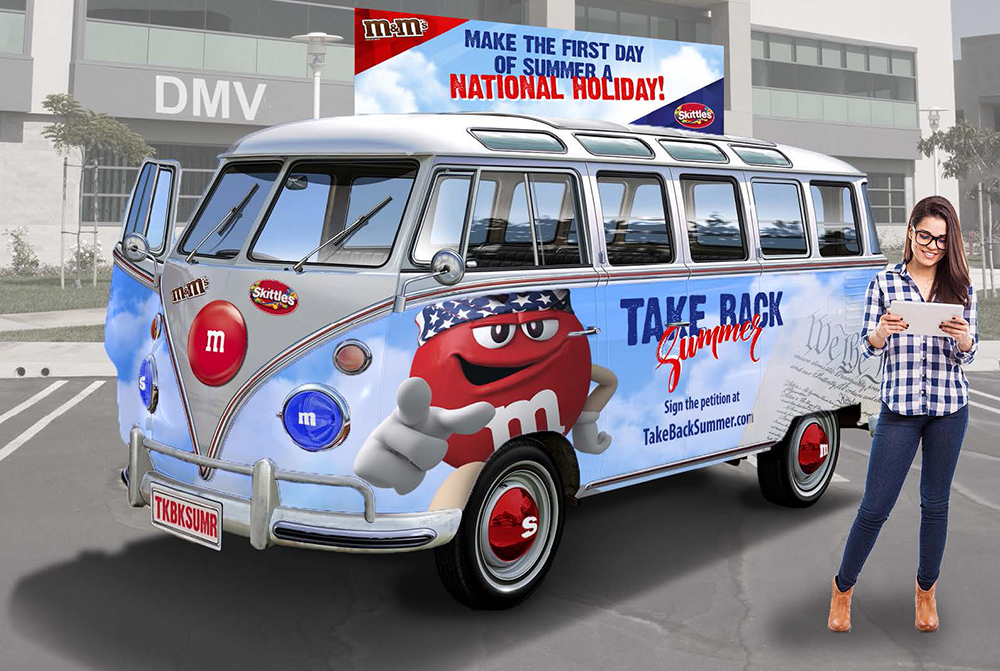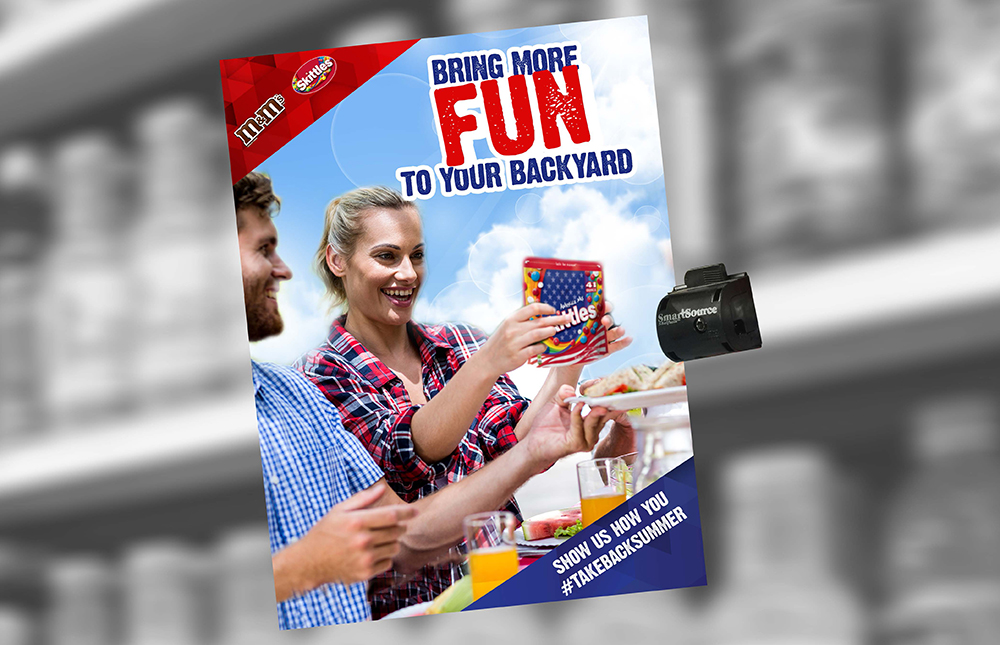 In-store signage and displays reinforce the message, along with custom seasonal packaging, all urging consumers to bring the product home today to make any day more enjoyable.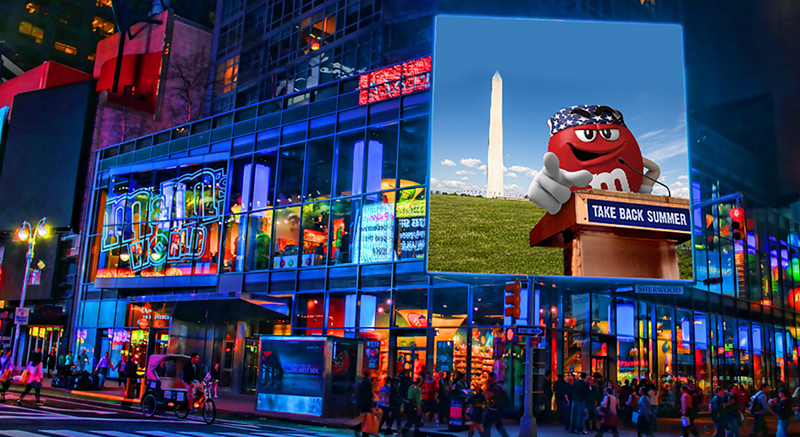 Outside of M&M's world in Times Square, the "State of the Summer" address is broadcast to anxious fans who are waiting to hear how to have more fun. A custom Snapchat geofilter allows users to interact with the brand, and share their experience with friends.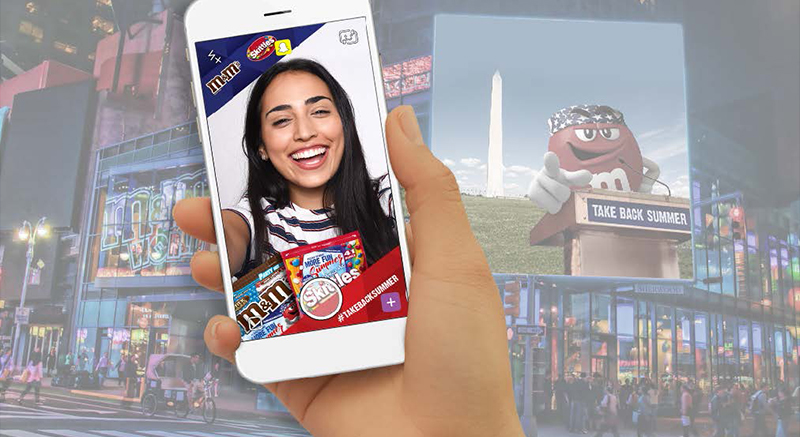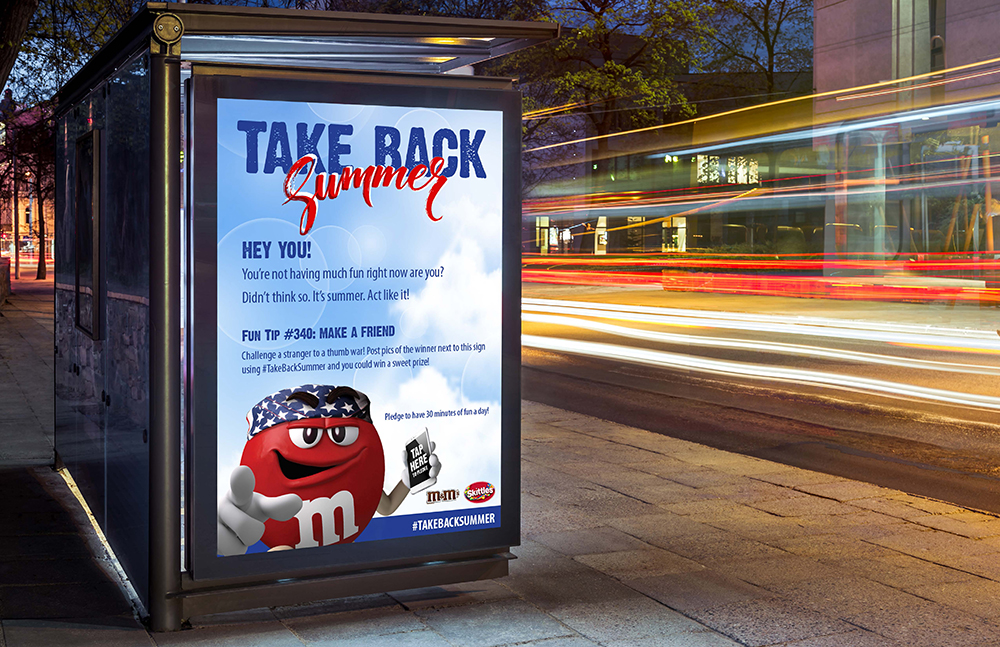 OOH display surprises consumers in unexpected places, giving them an easy way to enjoy each moment more, and reminding them that M&M's and Skittles are here to help you help improve your summer.