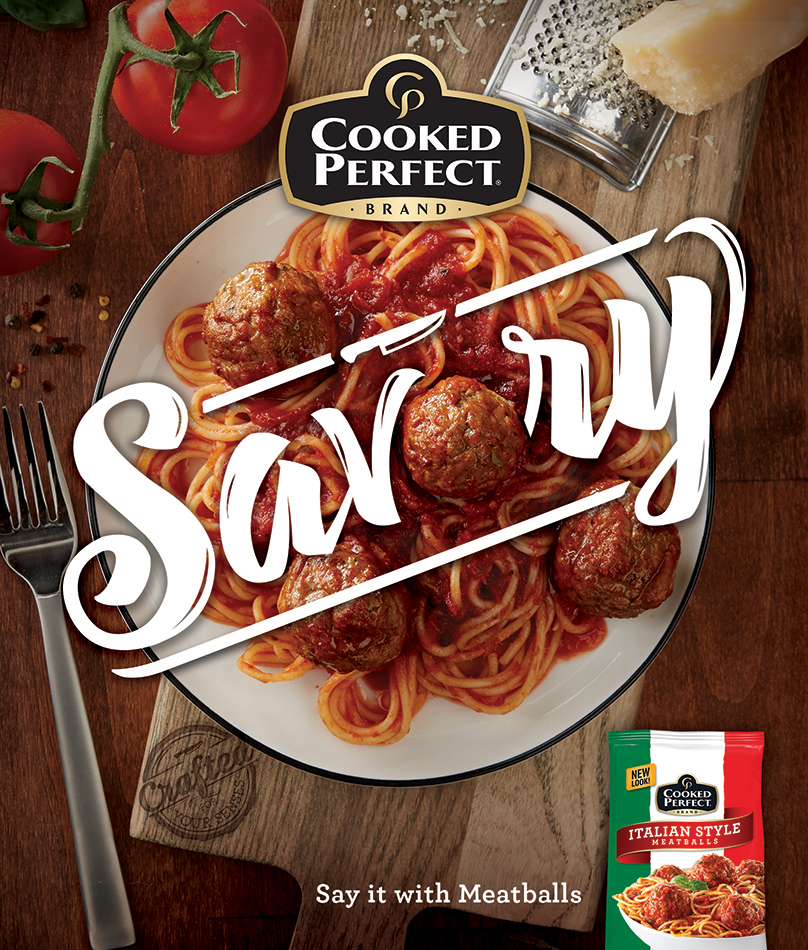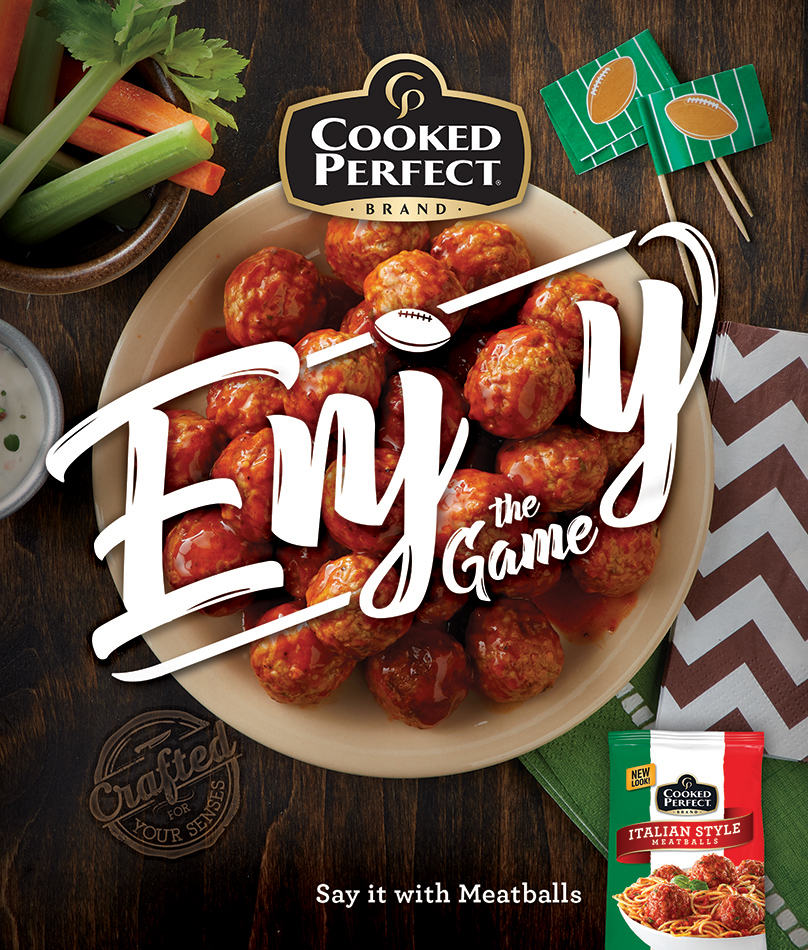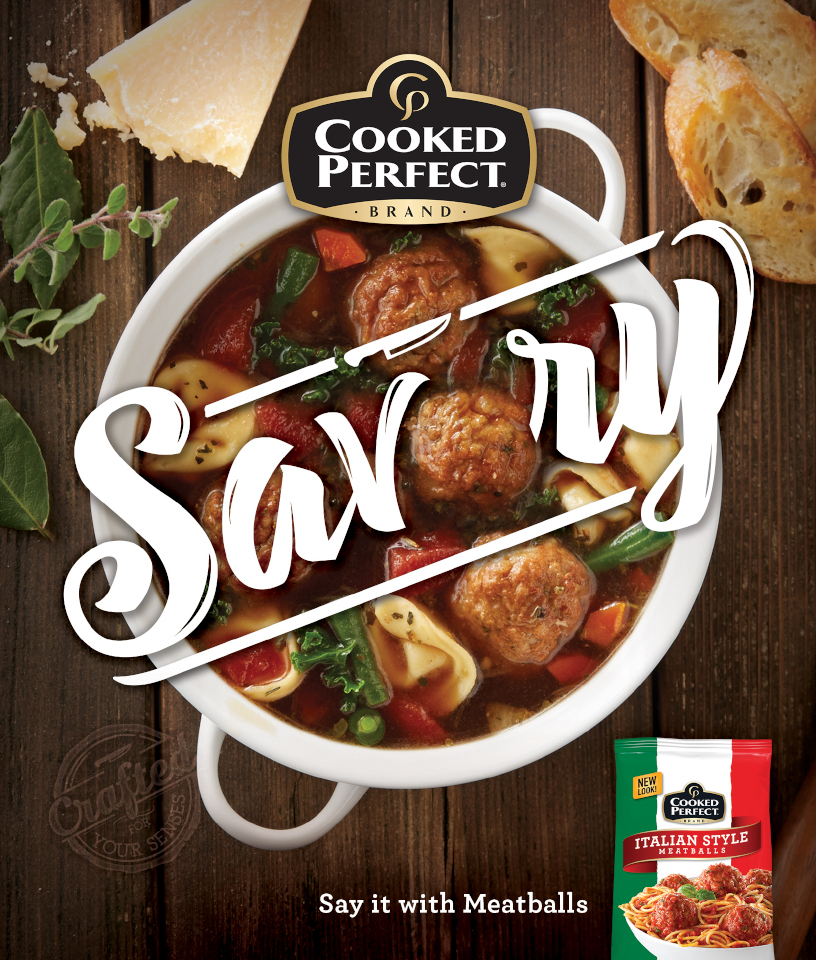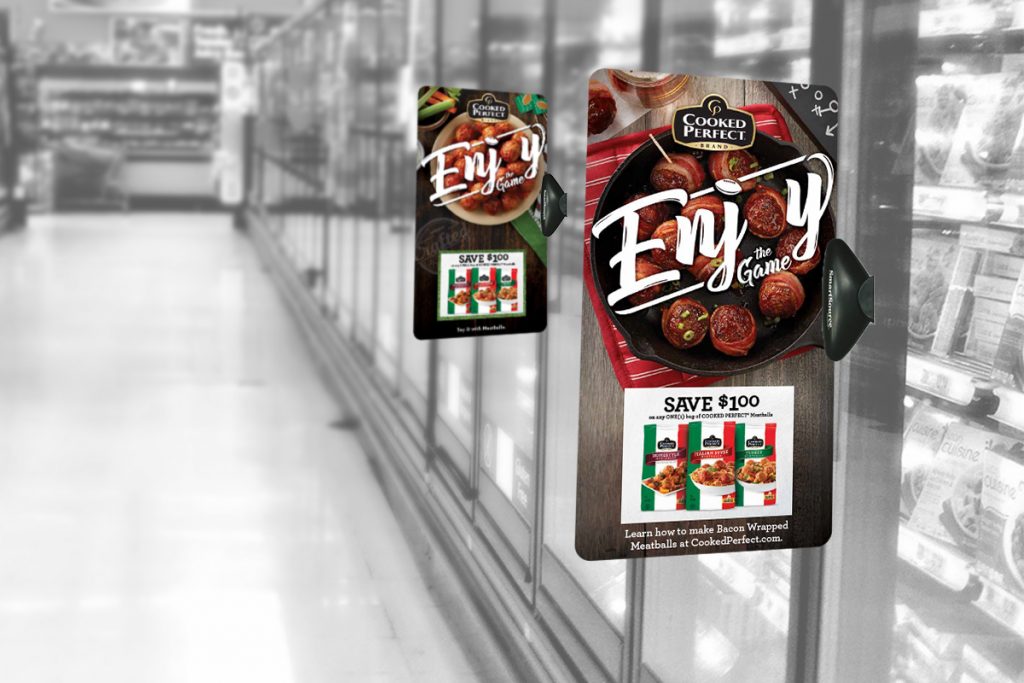 Shelf talks positioned in the frozen section, with coupon tearpads to drive purchase and trial.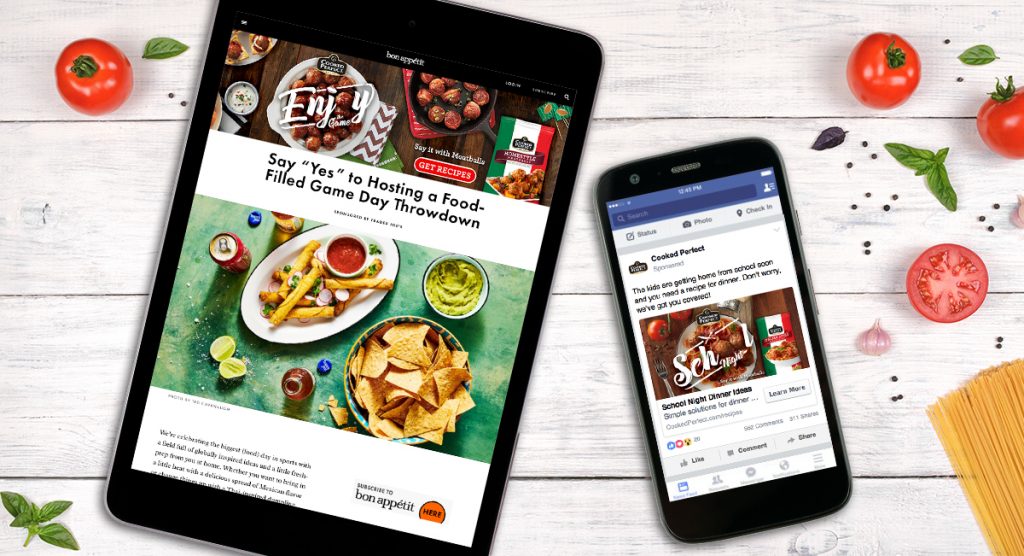 Strategic media placements to target consumers in the meal planning process, in relevant websites, mobile apps, and social media.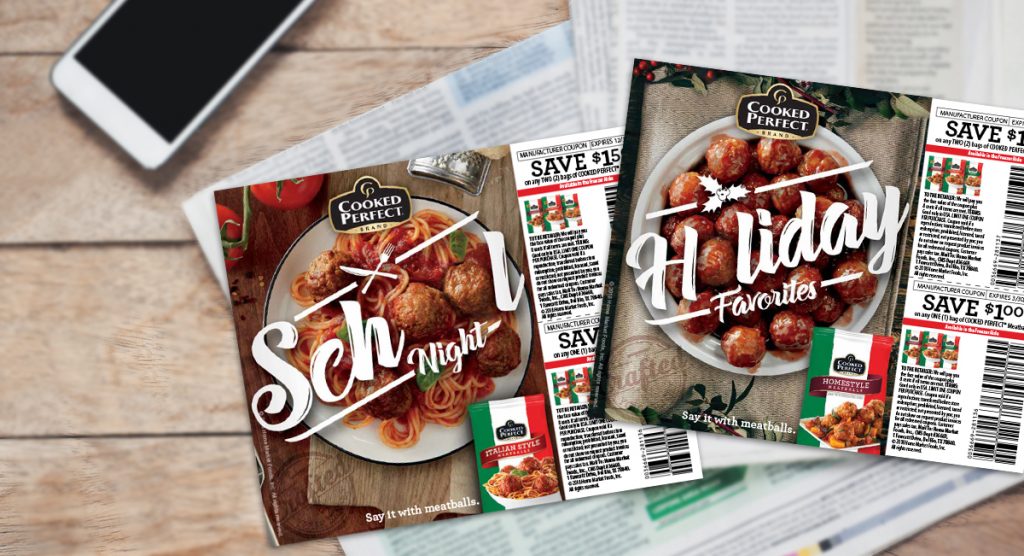 FSIs with coupons introduce the product and carve out a space in our shoppers' consideration.
HTML banners to promote National Meatball Day – a major day of celebration for the brand.
The new template could easily be reused for any drive period – here are some tasty appetizers for football season and the Super Bowl.
The brand's evergreen message is "Savory." This drives home the point that these meatballs are an integral part of any family meal.