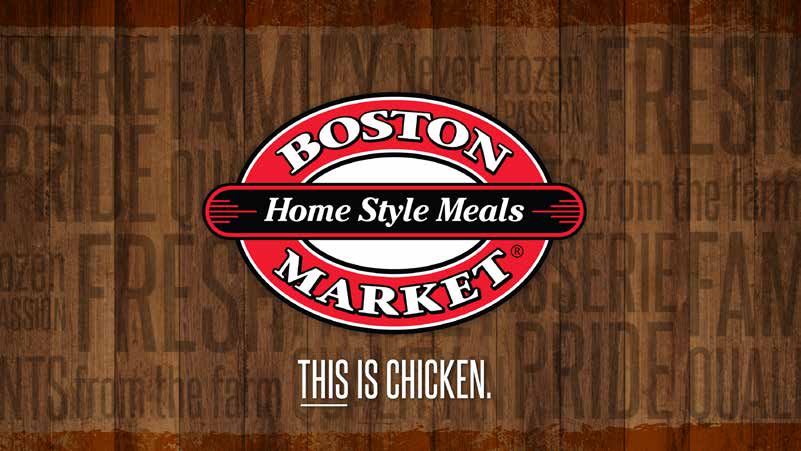 Boston Market established themselves in 1984 as the rotisserie chicken masters. Since then, a slew of competitors have sprung up on the scene, trying to pass off their product as real chicken. Someone can even walk into a grocery store, of all places, and leave with a soggy, sad excuse for rotisserie chicken. With all this noise on the market, how was Boston Market to differentiate themselves and remind consumers that their chicken is the real deal? With a bold new brand platform: THIS Is Chicken.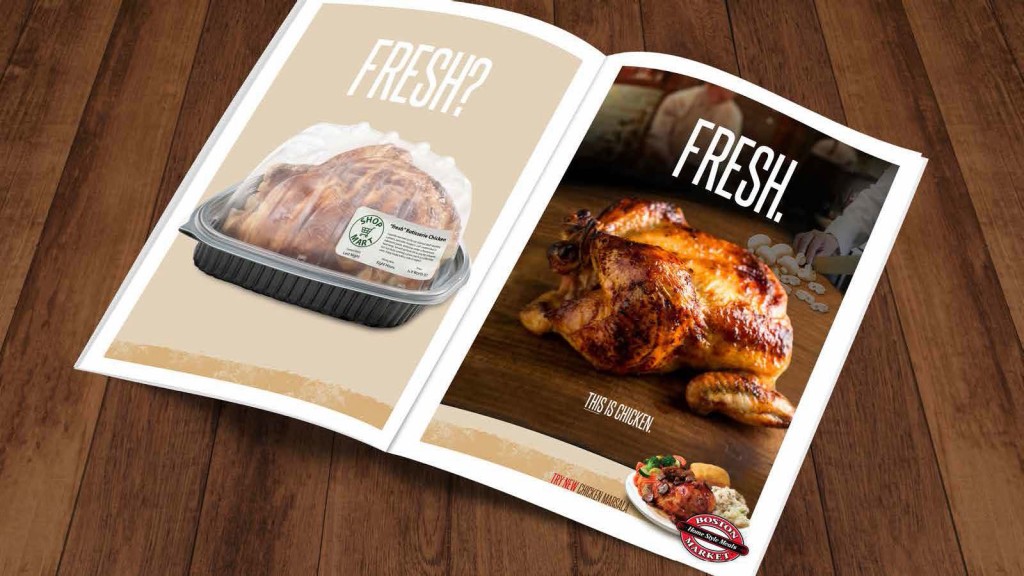 The first way to introduce this to market is through a simple side by side comparison: what the others guys are doing, and what we are doing. At Boston Market we've been cooking rotisserie chicken for years, and we can say with confidence that no one does it like us. When you take only the finest ingredients, and prepare them in a kitchen with expertly trained staff, you end up with a mouthwatering meal that no other competitors can claim to deliver.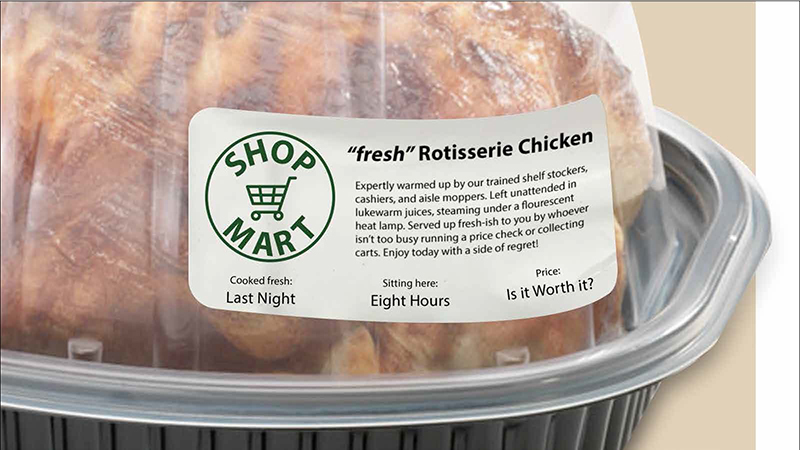 That club store rotisserie chicken stewing under a heat lamp? That's not fresh. But our chicken is always made fresh to order.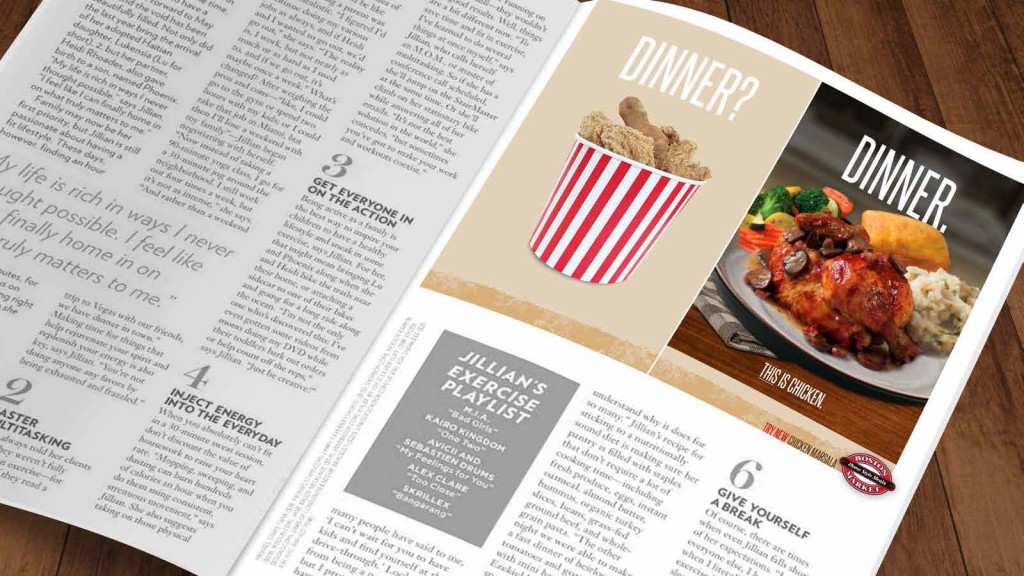 That greasy bucket of frozen, breaded, fried, dry chicken? That's not dinner. But our new, savory Chicken Marsala with garlic chive potatoes is a meal you'd be happy to serve your family.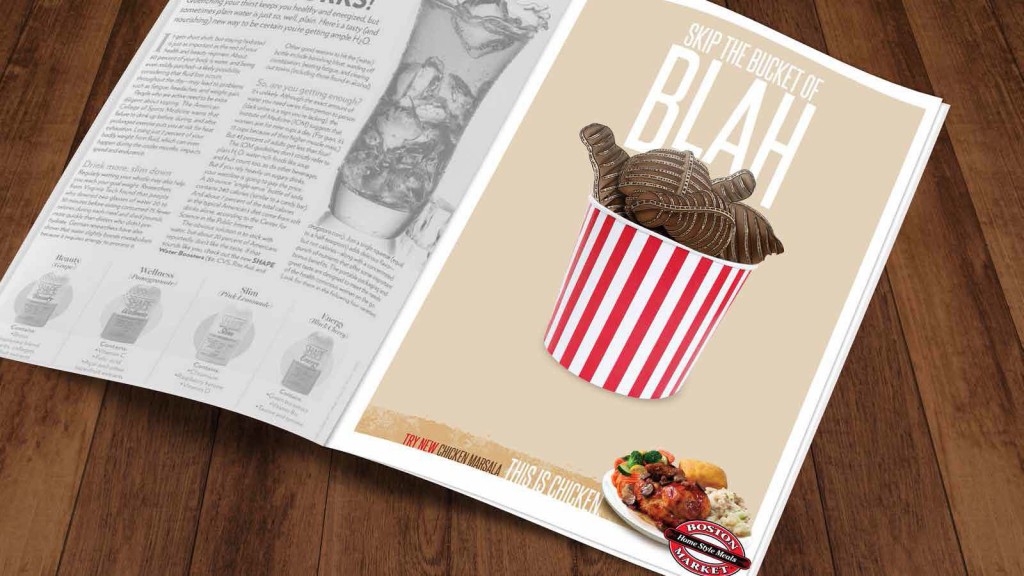 When you buy some chicken from the competition, you might as well be eating cardboard, because they don't have the passion, expertise, or high quality ingredients that you will find in every Boston Market restaurant.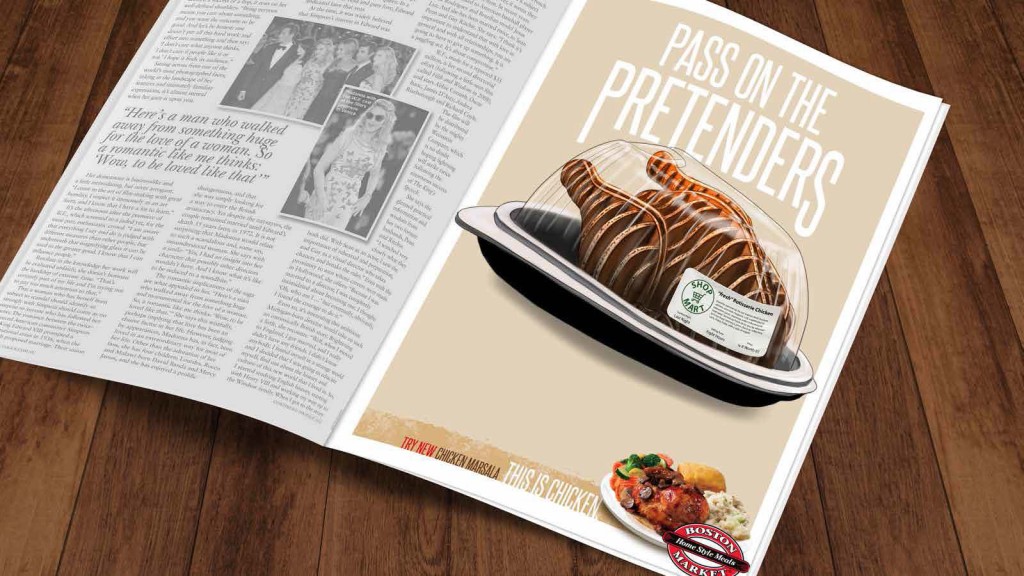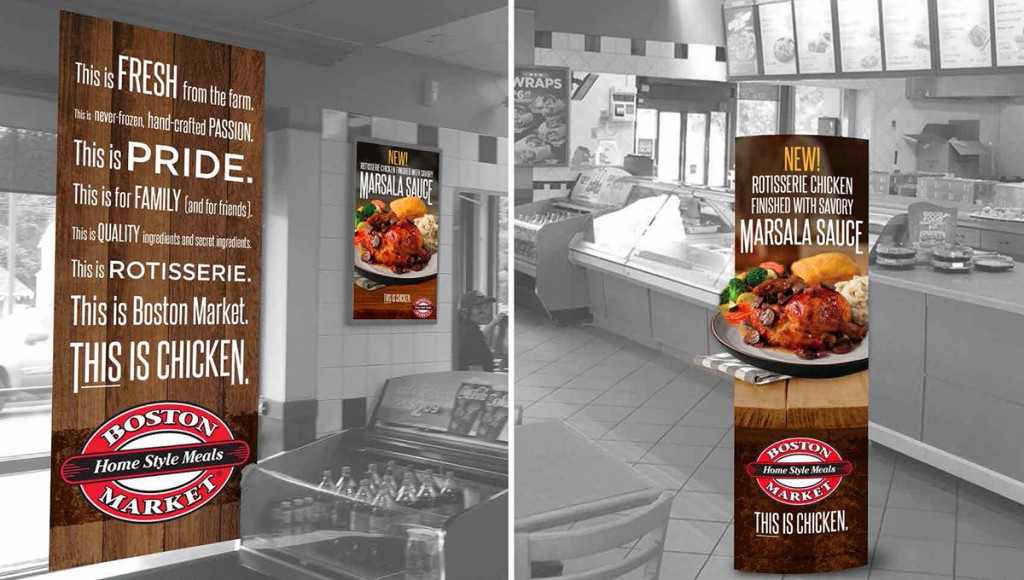 In-store signage supports the new platform, with our brand manifesto proudly emblazoned on a banner that hangs in a window. This reinforces what we stand for, and what makes our product different. Design cues sell our hand crafted authenticity, while driving appetite appeal at all touch points.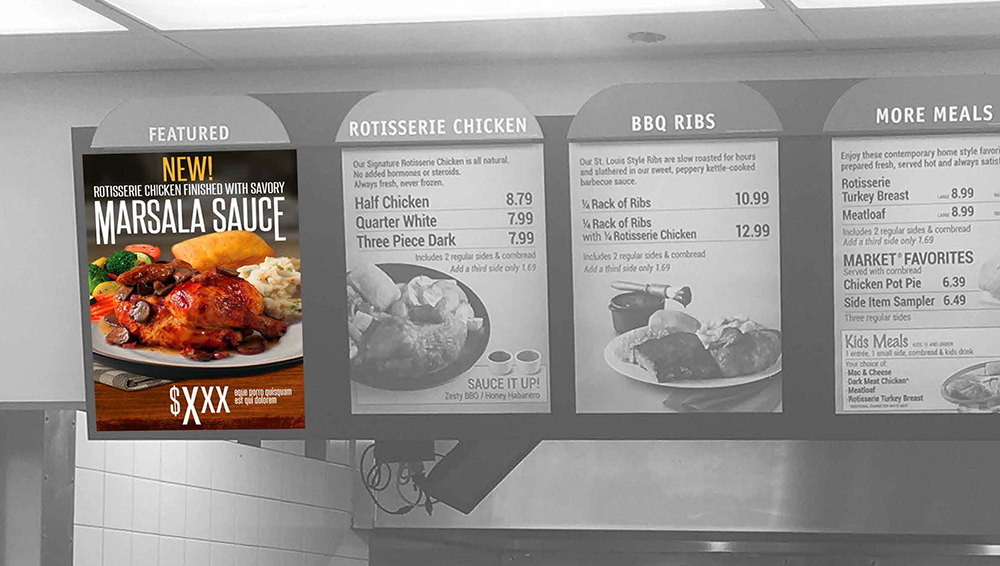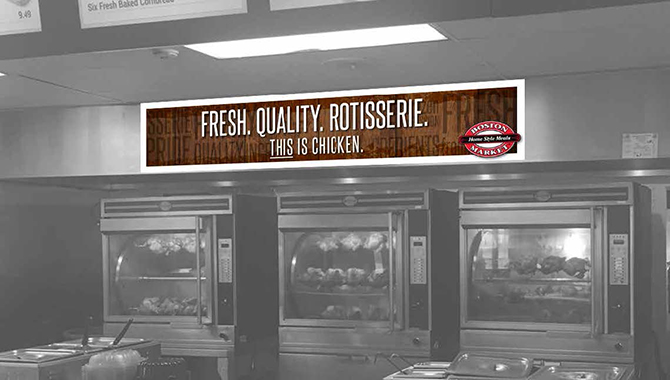 The rotisserie is our major point of differentiation. It is our source of pride. While others can cook a chicken in a rotisserie, we are confident that no one else approaches it with the love and attention that we do.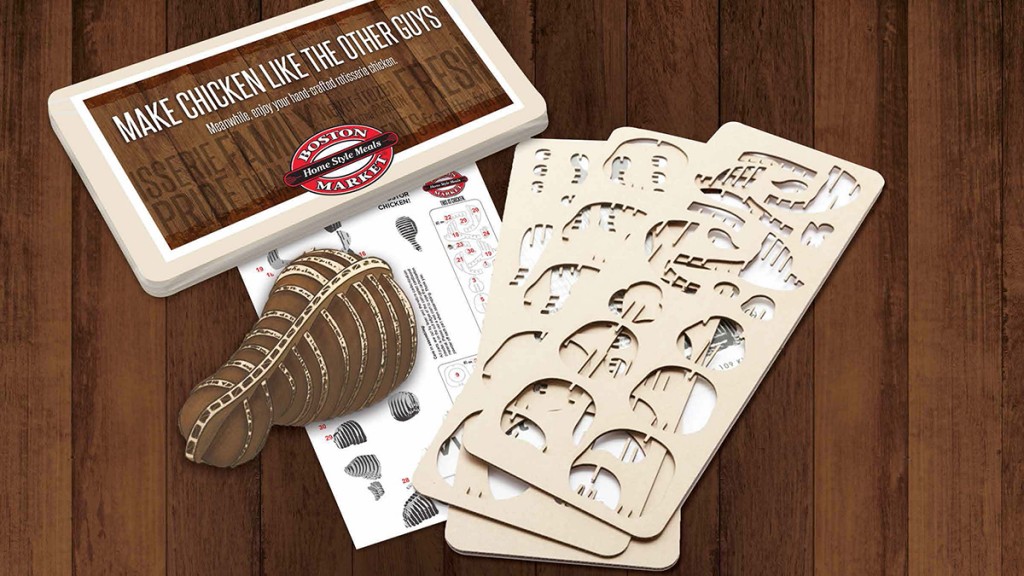 A fun way to bring the above the line platform into the restaurant experience is our "adult happy meal" toy. This puzzle allows you to make chicken like the other guys: bland, boring, might as well be cardboard chicken. Good thing you have a delicious, fresh, satisfying plate of Boston Market chicken ready for you right now.