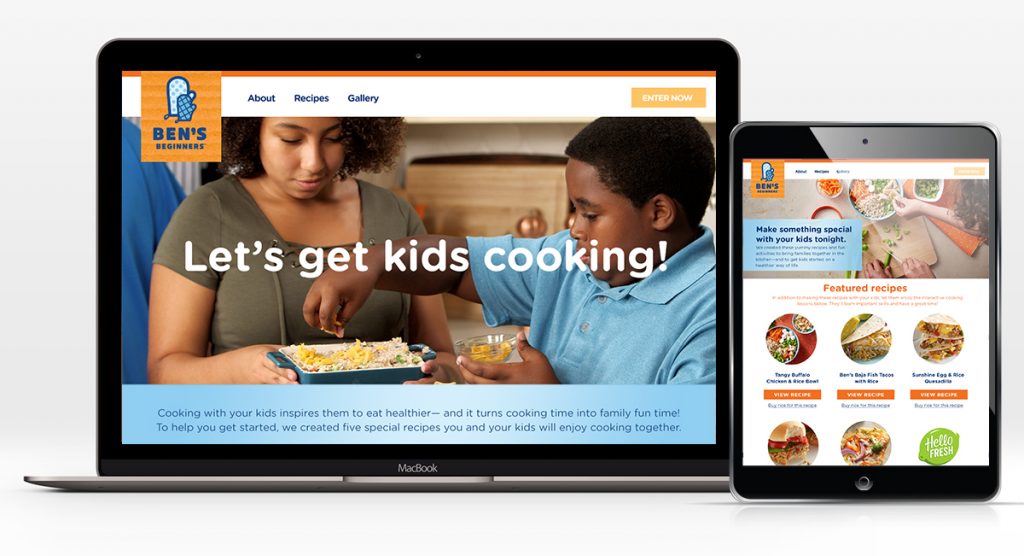 Ben's Beginners is the brand's biggest promotion of the year. Traditionally, it had been a simple contest format, with consumers submitting a video of their family cooking together, for a chance to win a cash prize for themselves and for their child's school. The brand wanted to create a more robust digital and integrated experience, so we were engaged to create an online hub where families could go for recipes, cooking tips, and ways to get kids excited about cooking and eating healthier.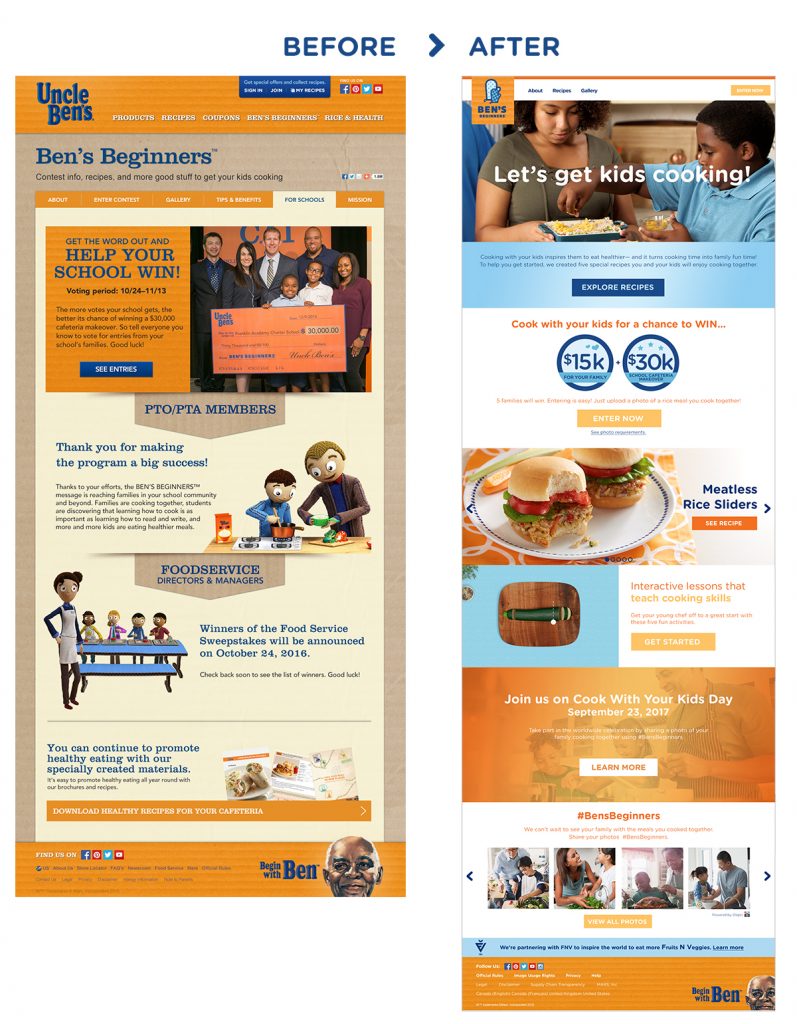 The program originally had a page on the brand's main website. Our first step was to create a distinct web presence: connected to the brand site, but able to function on its own. The emphasis shifted from animated characters to lifestyle photography, to create a deeper, personal connection with consumers.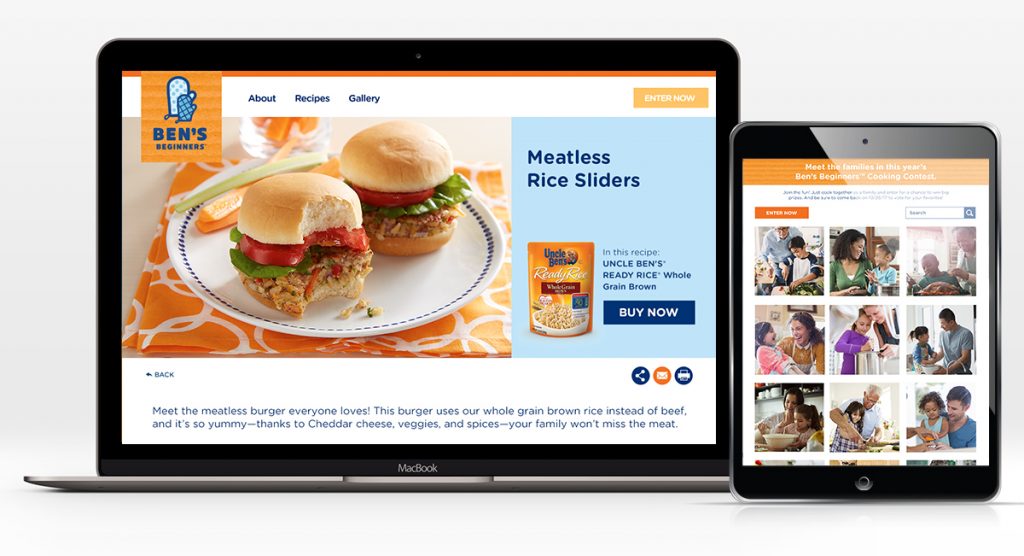 All new recipe photography was shot, to capture fun, childlike plating designed to engage young chefs. A submission gallery allows users to share their photos with friends and family.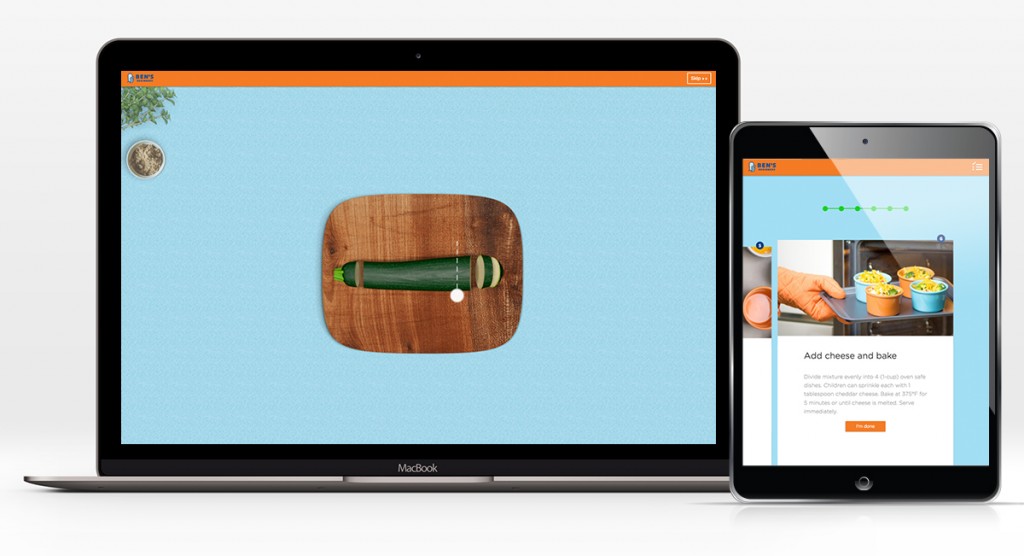 Interactive cooking lessons allow kids to learn kitchen techniques and safety in a fun, digital experience.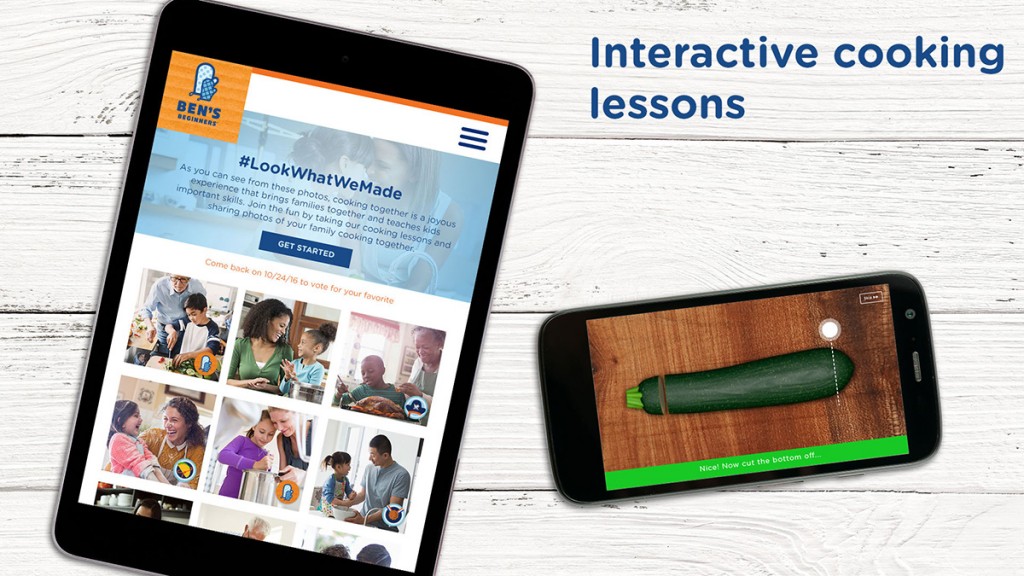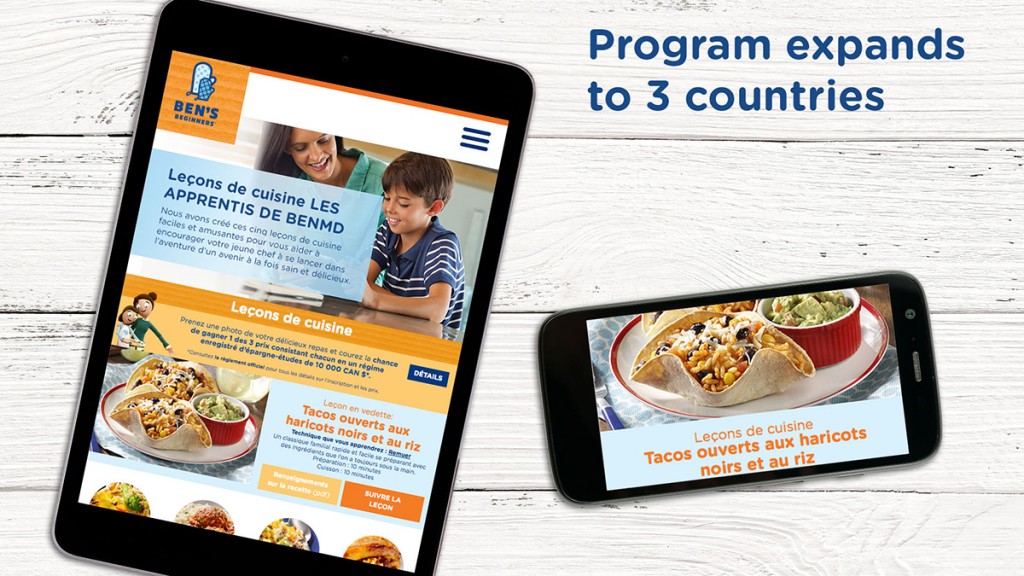 The program went international, translating the digital hub for foreign markets.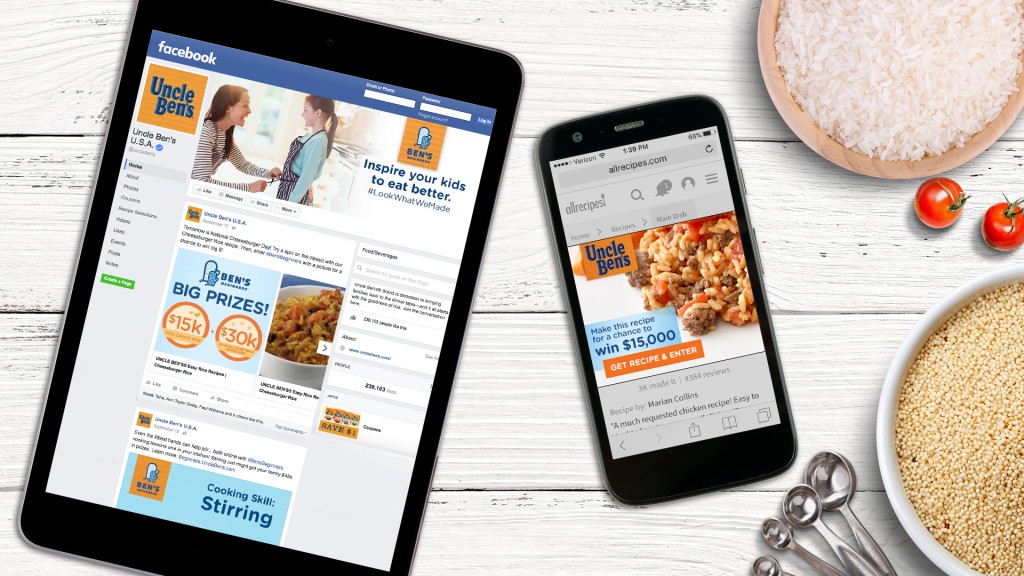 Digital support included social media and banner ads, to educate consumers about the program and the brand.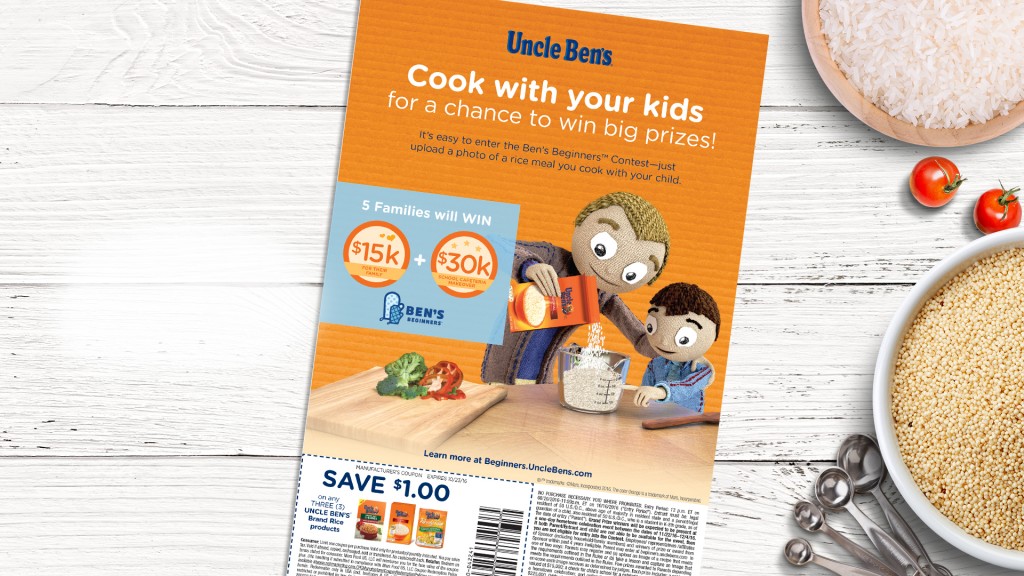 Shoppers were targeted with weekly FSIs, featuring coupons to incent purchase.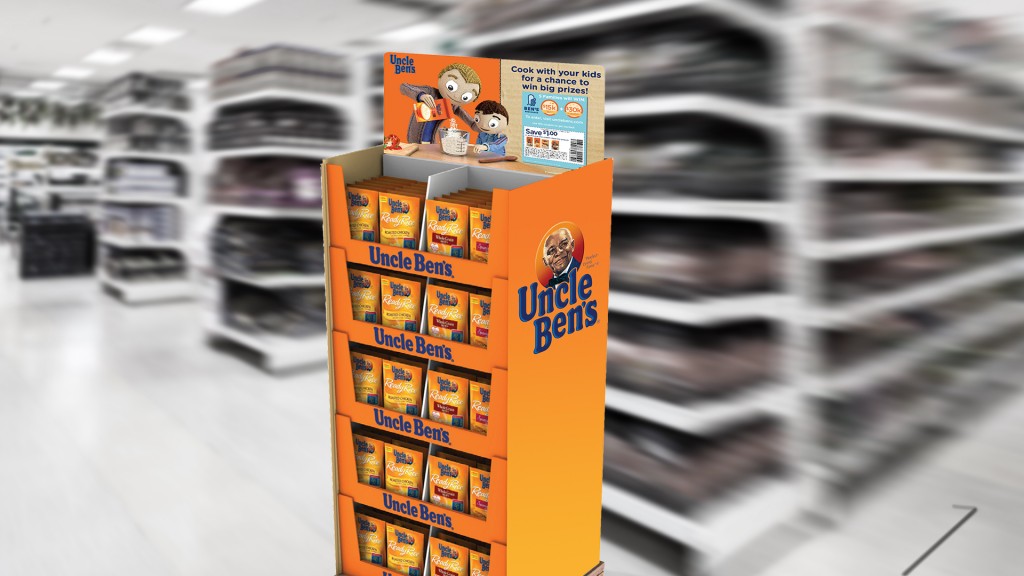 And in store, displays and shelf talks promoted product along with the contest and website.